File:Anatomy of the Human Ear.svg
From CNBH Acoustic Scale Wiki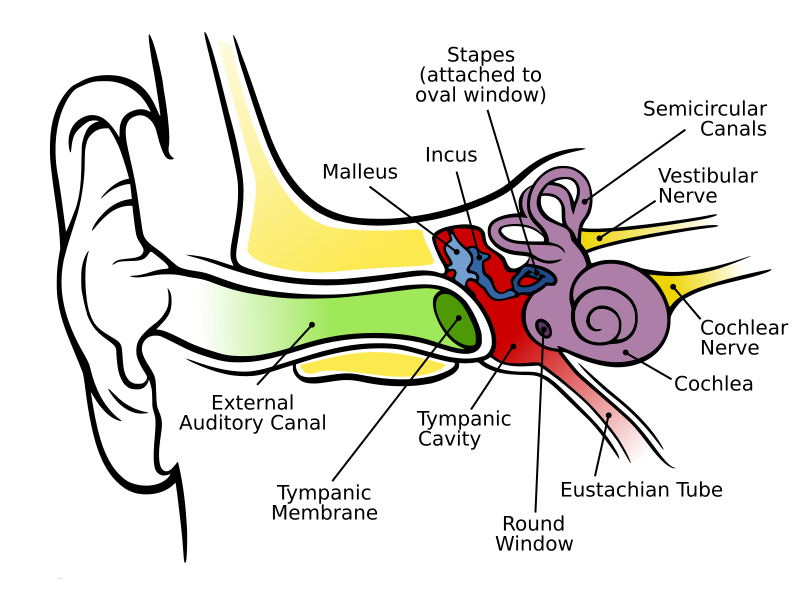 A diagram of the anatomy of the human ear.
Taken from Wikimedia Commons
Original source Perception Space—The Final Frontier, A PLoS Biology Vol. 3, No. 4, e137 doi:10.1371/journal.pbio.0030137 ([1]/[2]), vectorised by Inductiveload
Author: Chittka L, Brockmann
Date: 2009-02-15
Permission: Creative Commons Attribution 2.5
File history
Click on a date/time to view the file as it appeared at that time.
File links